WHY CHOOSE A PROPERTY INSPECTOR FROM MACK PROPERTY INSPECTIONS???
I hold a AAS degree in Building Management and Maintenance.  I am also a Certified Master Inspector and a Certified Commercial Property Inspector.  I am a member of InterNACHI, which is the largest home inspector organization in the world.
We offer optional enhanced ancillary services with your inspection. Some of these include thermal imaging, energy reporting, mold testing, and radon testing.  We also offer verbal walkthrough inspections at a reasonable discounted cost to you!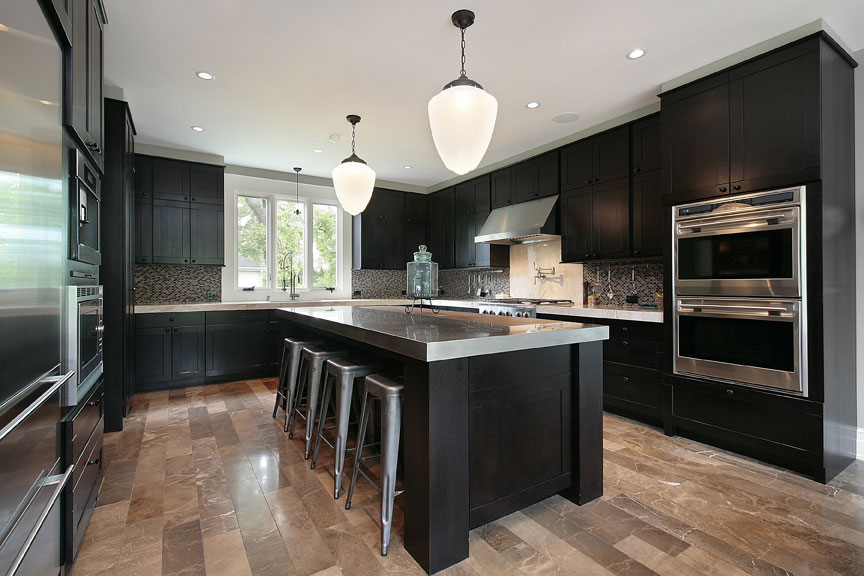 There is no second guessing what is being communicated in your report.  You will receive a walk around pointing out concerns and improvements throughout the property for your extra peace of mind with the opportunity to answer any questions given on site.  You can request a "Now That You Have Had a Home Inspection" booklet which describes how systems interact and gives maintenance tips. We follow the NYS Home Inspector Code of Ethics (Article 12B) and the InterNACHI Standards of Practice (https://www.nachi.org/sop.htm). As a veteran and current member in the Army National Guard, I have a genuine concern and a feeling of duty to ensure the safety and security of my clients.
"Very thorough. Saved me from buying a house with many hidden problems.. I used his services a second time for the house I am buying. Highly recommended if you want a job done right, with acurate information. Thank you very much."
"Scott Mack is very professional, thorough, and overall nice person to work with. He did a pre-home inspection in my current house to get it ready to sell. When I found a house, he did a home inspection on the house I was purchasing. He explained advantages and disadvantages of the house in terms I could understand to evaluate my decision. I would recommend Scott to my family and friends. Linda"
"Scott our inspector was very friendly to start with made us very comfortable. He was very detailed and thorough with the inspection. Answered all or questions and concerns. Explained in detail what he inspected and why. He never seemed irritated in the slightest with us bothering him with questions first time home buyers. Would recommend to anyone needing inspection. Thanks for the wonderful experience Scott. The Lowe family."
BIO SKETCH TIMELINE OF SCOTT MACK (MACK PROPERTY INSPECTIONS)
License #16000050242
I have a background with over 20 years in the trades as a maintenance welder, pipe-fitter, and a generator mechanic
2012
February to April studied at WNY School of Real Estate for Home Inspection to include 140 hours of resident training and 80 hours of field training Passed the state exam.
2013
Acquired the NYS license and insurance. Started mentoring and training for property and home inspection in Buffalo and WNY areas with (Guardsman Home Inspections) to better learn the skill set assisting with inspections.
2014
Completed 12 hours of resident Continuing Education. Completed over 140 hours of DL continuing education. In October became a member of InterNACHI. Became IAC2 certified in Radon testing and Mold Testing. Began doing inspections as Scott Mack Home Inspection.
2015
Formed Mack Inspections. Became InterNACHI Certified Home Energy Inspector. Completed 12 hours of resident continuing education. Completed over 40 hours of DL continuing education. Performed over 90 consultations and inspections.
2016 To Current
Formed Mack Property Inspections, LLC. Completed NYS approved Mold Assessor training. Performed over 700 consultations and inspections. Completed NYS Mold Assessment Training. Completed over 80 hours of continuing education. Completed AAS degree program in Building Management and Maintenance. NACHI Certification in Thermal Imaging. Completed training as a Certified Commercial Property Inspector with CCPIA.  Became a Certified Master Inspector which upholds the highest standard in the industry. Became licensed as a NYS Real Estate Salesperson.
We inspect:
Residential homes, mobile homes, log homes, townhouses, condo / condominiums, multi-unit homes, cabins, apartments, and light commercial properties!  Additional optional services include:  Certified Mold Assessment and Mold Testing, Thermal Imaging, Home Energy Report, RecallChek Service, Roof Inspections, Foundation and Structure Inspections, Natural Gas / Propane Gas Detection, Carbon Monoxide Detection, Certified Radon Testing, and More!
Providing commercial property inspection and home inspection in:
Buffalo, Niagara Falls, Hamburg, Amherst, Alden, Clarence, Depew, Akron, Tonawanda, Lewiston, Medina, Cheektowaga, West Seneca, Orchard Park, Pendleton, Kenmore, Angola, Holland, Ellicottville, Akron, Springville, Batavia, Lockport, Arcade, Lancaster, Lackawanna, Pendleton, Angola, Evans, Derby, Dunkirk, Attica, Springville, Gowanda, and surrounding WNY areas.
Your Home is Your Most Precious asset. Let us Inspect it Right....The First Time.
Providing property and home inspection in Buffalo, Niagara Falls, Lockport, Dunkirk, Springville, Arcade, Batavia, and Western New York.
Scott Mack CMI
Home Inspector / Mold Assessor
NYS Home Inspector License
# 16000050242​
NYS Mold Certification # 00845
Your Preferred​ Certified Veteran Home Inspector in WNY!